Admission Overview
Apply Early starting Oct 1st! We begin reviewing applications mid-October and Interviews begin in December for the following academic year. Hint: Apply Early!
Review the Frequently Asked Questions (before Oct 1st)


Apply to University via CalState Apply (Oct 1 - May 2)

Skip the optional Personal Statement
For HSEC Imperial Valley (IV) program, you must specifically select "SDSU Imperial Valley"

Send Transcripts to Graduate Admissions (Oct 1 - June 1)
GRE Scores

The GRE exam requirement has been permanently eliminated from SDSU HSEC

Upload Supplemental Material to Interfolio Apply (Oct 1 - June 1)
e-Request Letters of Recommendation via Interfolio

Two letters from academic references
One letter from a professional reference
Only electronic recommendations allowed (input emails)

Upload Personal Statements to Interfolio

Two-page double-spaced statement giving reasons for choosing Homeland Security as a degree objective
Two-page double-spaced statement on applicant's qualifications and degree-relevant life experiences

Upload Unofficial transcripts to Interfolio
Upload current résumé or curriculum vitæ to Interfolio
Wait for invitation to interview
Once your invitation to interview is received, book an interview appointment.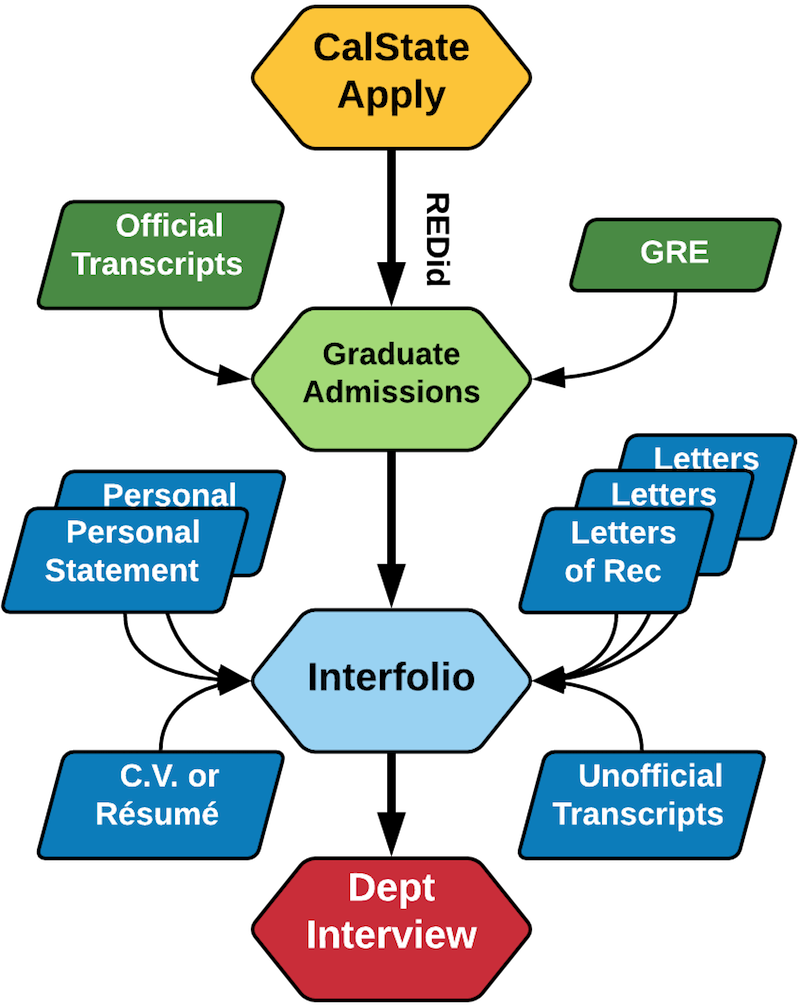 Helpful Tips
Interviews are usually scheduled December-June as applications are completed
We receive a very large amount of COMPLETED applications in Oct-Dec, so apply early!
More information available at Graduate Admissions